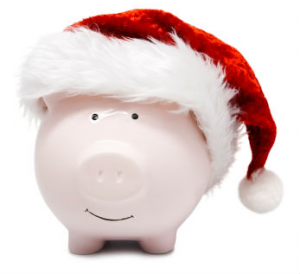 Every year, right after Christmas holidays, a lot of people repeat the same sentence "I'm broke now". Well here are some tips to avoid spending your entire budget during Christmas.
1- Make your list of gifts :
Sit down for a moment and make a list of gifts according to your budget.
When preparing for the gifts, fix an amount of money to each gift you intend to offer.
This will help you see clearly and manage your money thoughtfully. The most important thing though is to STICK to the list.
2- Offer Experiences :
Try to offer cooking classes, a day at ski with a coach for beginners, a spa experience…
These gifts can become a life style and encourage people to discover new hobby centers.
Hence, you will be the initiator to a changing experience!
3- Everyone participates to Christmas dinner :
Preparing dinner for Christmas can be very expensive, especially if you're receiving a lot of guests.
In this case, make an agreement with your guests: each one will prepare or get something and bring it with them (Drinks, wine, desert, starters…).
This way, you surely will not ruin yourself and you will save money!
4- Play Secret Santa :
This old tradition can help you save your money.
If you belong to a large family or you are a part of a group of students, Secret Santa can be your savior.
Set a budget of your choice (or wallet) and secretly draw names out of a hat for who needs to buy for whom.
Thus, you will need to buy only one present for one person rather than the whole group!
5- Pay Cash :
To make sure that you stick to your budget, leave your credit card at home and take cash according to the amount you fixed.
This way you are not tempted to go over your budget and spend more money which you can regret later.
6- Kids are not snobs :
Kids don't care about the price so take advantage of this and look for retails.
Save money and look for good opportunities on the net for kids' gifts.
Be sure they will love your gift especially when it is nicely wrapped.