Candles, Christmas balls, lighting garlands… That's all you need to create a magic Christmas touch.
Here are some ideas to bluff your guests and family during your Christmas evening!
1- A bunch of Christmas balls
Instead of putting the balls separately on the Christmas tree, gather them as a bunch and hung them in the living room held by a nice ribbon.
Go for colors, different shapes for an original effect. Also, if you are not colors fan, choose white Christmas balls.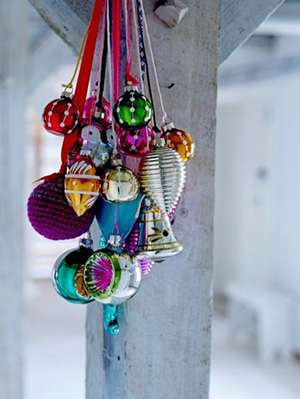 2- Infinite Candles
This is a basic idea for a magic effect.
Scatter the candles all over the living room for a fairytale setting. Or, simply gather a bunch of candles on a beautiful tray. In this case, choose candles with different shapes to have a fire circle sensation.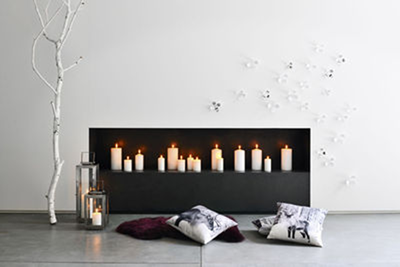 3- A bright idea for the living room
Today's fashion is to turn simple object into trendy style, so let's do the same this Christmas:
On the lampshades, hang some colorful balls of your choice. You can hang them on various levels for a feast sensation.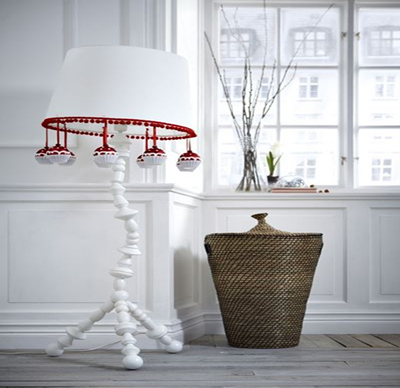 4- A cozy sofa:
Your sofa is the most cocooning place in your house.
To make it look all Christmassy, add cushions with Christmas elements. One more idea put a light cover to warm up your guests and to protect your sofa during the famous celebration!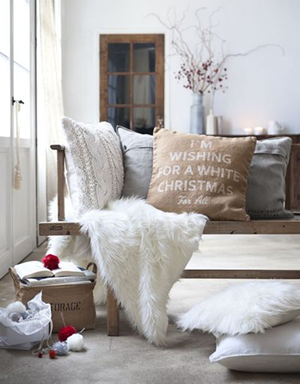 5- A homemade frame:
It is a brilliant idea to turn your Christmas balls onto a work of art.
Get an old frame (that you can buy from a hand shop or a flea market). Paint it the color you want or don't for a vintage touch. Hand the Christmas balls at different height and there you are! You are an artist!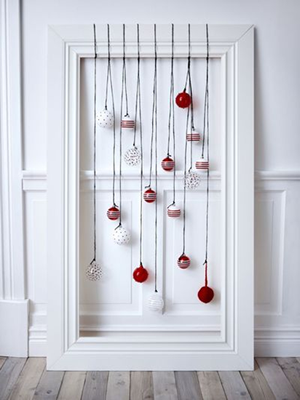 6- Photophore atmosphere:
For those who love simplicity, put on the edge of your fireplace some Christmas photophores. They will generate a dim light for an advertising atmosphere!