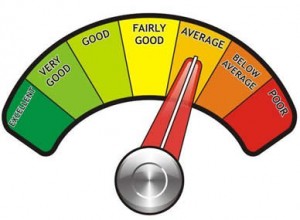 You probably have some idea that your credit is based on a score, but you might not know what kind of score or how it is calculated. However, if you don't know this, you need to learn because your credit score impacts your life n more ways than you know.
FICO score
First of all, your credit score is also known as your FICO score, which stands for Fair Isaac and Company. The FICO score has a range from 300-850, depending on your credit. The more credit worthy you are the higher the score and the less credit worthy the lower your score. However, you need to know your credit worthiness and how it stacks up with the types of FICO scores lenders are looking for.
Do you know your score?
Too many people have decided it was time to buy a home or car and showed up at the bank to apply for a loan only to be surprised that they did not qualify for the loan because their FICO score was too low. Because of this, you need to learn what your FICO score is at each of the three bureaus before applying for any major loans. This way, if you have a low score, incorrect information, or anything else negative on your report you have a chance to try and correct it before you apply for a loan. When you are prepared going into a loan application process and the loan officer looks up your credit information you won't be surprised at the number that is returned by the credit bureau.
What are lenders looking for when accessing your application?
Now that you know how to find out about your score and be prepared for the lending process you need to know what scores lenders are looking for and their reactions to other scores.
When your loan officer looks up your FICO credit score he is hoping that you have a score of around 700 or above. This means that you are considered very credit worthy and are low risk, which means the loan will most likely go through with no problem making his job much easier.
Anything from 700-850 is considered excellent and if you have credit in this range you will receive all types of low interest rates, no money down, and other great incentives. However, once your FICO credit score slips below 700 you will find lenders are not as excited to lend to you simply because you are in a higher risk category.
While a score of 680 generally can slide with the 700 FICO score crowd, if you have a score between 640-680 you will more than likely be able to receive a loan, it will just require a little more effort, maybe higher interest rates, and more money down. However, this is not a bad credit score and does not usually cause many problems.
If your score is between 600-640 you will find that lenders are very cautious and many will not approve your loan. Most of the time if you have a credit score in this range you will need to use a private lender that specializes in less than perfect credit loans. Anything below 600 is not completely hopeless, but the percentage chance you have of receiving a loan with a FICO score of less than 600 is very slim.
Knowing this information before you begin your loan application process will help you avoid any surprises as well as the embarrassment of being turned down for a loan. Also, you will have the chance to beef up your score before you apply for any major loan so that when the lender sees your score he will simply smile and ask you to sign on the dotted line.
Bio
Jon is an internet geek, Xbox loving nerd and part time writer at http://www.cataloguesnocreditcheck.com