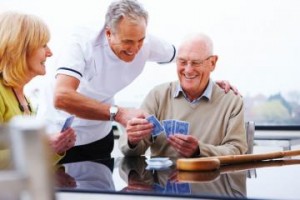 Nobody looks forward to moving into a nursing home or to place a loved one there. However, when old age comes, it is often necessary to choose a nursing home in order to find the proper treatment and avoid monotony and loneliness. It is painful to move, not only for the older person, but also for his family.
Since moving to a nursing home is necessary, especially for people who need treatment or help, are sick or lack of autonomy, it is important to check out the house, make sure that the property offers a good quality of care and life … which will improve the lives of the residents.
It's difficult to determine the most appropriate institution, but it's essential to ask the right questions and consider the important criteria to quickly find a suitable nursing home.
8 steps to find a suitable nursing home
Make sure that the nursing home has the treatment and the required equipment for those who are not autonomous, sick or in need of assistance.
Control the offered services: Permanence in case of emergency, patient wandering system, treatment, hygiene, food and catering, number of people per room, comfort, etc …
Learn about the qualifications of the staff and see if they interact in a friendly manner with the residents.
Wonder where the residents are. Are they in the halls involved in group activities, watching TV together, play cards …? Or are they in their individual rooms?
Check out the autonomy of the person and the degree of his dependence to guide research to a better suited institution.
Verify the offered services to see how to cover the cost of he taccommodation. You must take into account the income of the elderly, his savings, various allowances which may be granted and the financial support of the family.
Geographical preference plays an important role for the family and the loved ones to easily schedule visits.
Search in a directory of retirement homes.