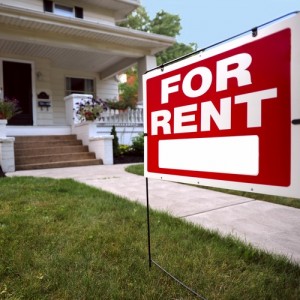 When looking for a flat for rent, budgeting is very important. Planning a budget can be a difficult task when it comes to renting. One has to consider many aspects of renting such as commute, standard market rates, locality and lifestyle. You can save a lot of money on brokerage by browsing through websites. If you are on your own, budgeting can be a little difficult. Here are a few quick tips on how to plan a budget for renting-
1. Cut the travel expenses
If you are working in a metro city, travel time can be an important factor. While renting a flat, one must consider the travel time and connectivity to their workplace from their flat. The far you live from your workplace, the more time and money you end up spending on travel. Striking a balance between travel expenses and rent is very important. Make sure the connectivity to your workplace is good, especially through public transport.
2. Lifestyle and neighbourhood
Bachelors tend to adjust in any neighbourhood as long as it is not heavy on their pockets. But, if you are planning to move with your family, you must consider living in a well-planned area or a secured society. Safety should be your first concern when moving with a family. Make sure you look for places in core residential areas rather than commercial areas. Well-planned societies are a little expensive, but they also provide many amenities that you can take advantage of. Most high-end societies have secured parking, round the clock security, gyms, clubs and playgrounds. These amenities give you the feeling of living a comfortable life.
3. Make a list of priorities
Before you begin your house-hunting journey, make a list of things you want in your flat and check every item while looking for a flat. Priorities are different for different people, bachelors like to live near a fancy and alive neighbourhood while families look for a laid-back and peaceful neighbourhood. Make sure your new flat has most if not all things in the list. It is the best way to compare two flats.
4. Connectivity to nearby areas
Sometimes it is easy to find a well-furnished flat in a well-managed society that too at a very reasonable rate. Usually, it seems so tempting that people rush to move in as fast as they can. One must be careful about making any hasty decisions. Do a little research about the area before moving in, find out whether the area is well connected to nearby areas and resources. Hospitals, schools, markets and public transport should be well within reach of the flat.
5. Investment allocations and market standards
Before finalizing a flat, make sure you are not paying more than the market standards. Usually, furnished flats have higher rents if the flat is unfurnished, try to negotiate the rent or ask for basic amenities at least. If you can see yourself buying the rented flat in the future, then it is a perfect choice. Don't get carried away by the amenities, amenities are a surplus but sometimes they double the rent.
It is important to cross check everything before finalizing a flat. These things help a lot while deciding on the budget for renting.