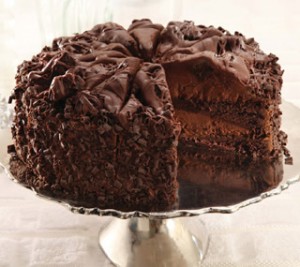 Here is a recipe that guarantees a wonderful result for kids and adults all the same. This cake is made to be soft and smooth that every bite of it is insured t be a delight!
Ingredients:
200g of flour
2 eggs
300g of sugar
80g of cocoa
150g of oil
300g of fresh cream
2 tea spoons of yeast
Preparation:
Heat the oven at 180° (th.6) and butter the mold (25cm mold)
Whip the eggs and sugar until they become white.
Add the oil and cream. Whip lightly.
Then add the flour, cocoa powder and the yeast. Mix energetically.
Pour the mixture in the mold and put it in the oven for 20 to 25 minutes.
Wait for the cake to cool before you remove it from the mold.