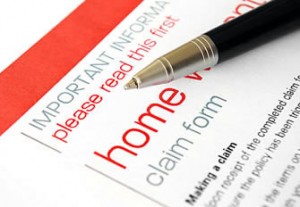 Property insurance helps protect homes and families against the unknown and, in the event of tragedy, is vital to restoring a home to pre-damaged condition. Nevertheless, sorting through the variety of coverage and policies available can be confusing. Here are 12 questions to ask homeowners insurance agents in order to make an informed decision.
1 – How much coverage is needed?
The answer depends on an array of factors, and certain needs may change with time. Speaking with an agent can help you settle on an amount you feel comfortable with.
2 – What is the potential cost of complete reconstruction?
In the event that everything is lost, knowing how much it would cost to rebuild is key to deciding upon a coverage limit. Insurance agents can help calculate these costs.
3 – How is my property's value decided?
A property's value is determined using the actual cash value and replacement coverage. It is important to calculate for items within the home as well as the property itself; be aware of the monetary amount you are entitled if a replacement is needed.
4 – Is there a way to lower my premium?
Often times, steps can be taken to help lower monthly payments. This can include upgrades to the home that make it more resistant to possible damage.
5 – What natural disasters are covered under my policy?
Most policies insure against damage caused by hurricanes and tornadoes. However, earthquakes and floods are normally not accounted for. Check with an agent to see what is covered and if an add-on policy is advisable, especially if living in a flood or earthquake prone area.
6 – Do I live in a flood zone?
Asking this question can help determine if flood coverage is needed. As this is normally an add-on to a standard policy, it is important to seek the advice of a trusted agent on this issue.
7 – What is covered in a flood policy?
Flood policies differ depending on individual needs. Inform an agent of any coverage expectations, and he can help guide you to a suitable flood policy.
8 – I work at home. Is my business protected?
Electronic devices used for business are normally covered, since they exist within the home. However, be aware that homeowners insurance will not protect the business from liability.
9 – What if I am sued?
If a person injures himself on your property, the liability protection in a homeowner's policy will normally cover the expense of both medical bills and a lawsuit up to the max level of coverage.
10 – What about losses experienced off of my premises?
Most homeowner's policies protect personal property even when they are removed from the home. Check the policy carefully and read exactly what is and is not protected.
11 – What does my policy exclude?
To prevent unwanted surprises, develop a solid understanding of what the policy does not cover. If the gaps in coverage make you uncomfortable, consider an add-on policy.
12 – Can we get a discount?
Homeowner's discounts abound but may not automatically be received. Ask if you qualify or have an opportunity to save.