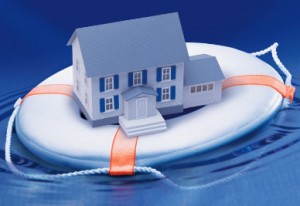 We all hope for a safe house and as a matter of fact, it is very simple. There are just some steps to protect your home, and we are listing them for you!
1- Security system
It is true that the security system is the first thing that comes to your mind. Indeed, think about the intrusion alarm. It will automatically detect the presence of an intruder in your house. It will then launch a sound that will make run any burglar!
2- Carbon monoxide detector
Because carbon monoxide is a highly toxic gas (and very dangerous), it is necessary to purchase a carbon monoxide detector. As this gas is invisible, the detector will alert you once the gas leak reaches a high level. This device can be very useful especially in your sleep!
3- Smoke detector
This is another must have in your house! It prevents fire and gives you much time to control any damage. All you need to do is to set up the device in the lobby it will alert you when much smoke is detected.
4- Fire extinguisher
We will never say it enough but one spark is sometimes the cause of huge fires. Equip yourself with at least one fire extinguisher. You can keep it either in your kitchen or in the garage.
5- Improve your door
Replace your hollow entry doors with solid-core or sturdy steel models. You can get steel doors stamped with a wood-grain pattern or choose a smooth surface to go with the style of your house.
Besides, consider going high-tech with your new lock. Instead of keys, choose a lock that operates electronically, either through a pass code entered into a keypad near the door, by recognizing your fingerprint or by responding to a command from a key fob or cellphone.
If you don't already have one, drill a peephole into your front door. That way, you'll never have to open the door without knowing who's standing outside.
6- Add a mail slot
Cut a mail slot into the door. More homeowners who send and receive mail through an outdoor mailbox are reporting stolen checks and credit-card numbers.
7- Upgrade windows
If you've been thinking about replacing your old, single-pane windows for more energy-efficient double-pane models, don't put it off. Double-pane windows – especially if you opt for tempered or security glass on the first floor – can be harder to break into than single pane. Plus, your new locks are likely to latch better than the worn-out hardware on your old windows.
8- Install a safe
Build a safe into a wall or floor. That way, it becomes part of the structure of the home and can't be removed. In addition to having sturdy locks, built-in safes are easy to conceal under furniture or rugs. Wall safes can hide behind panels that are designed to look like and blend into the wall.
9- Shower mats anti-skid
It usually happens to fall when taking a shower. In order to avoid this accident to happen, try to get one of the shower mats. They are really useful to prevent such falls especially for your children.
10- First aid kit
It is always helpful to have this kit in your house. Either for small cuts or in case of serious injuries while waiting for help. You can buy a kit from the drugstore and then complete it according to your needs.