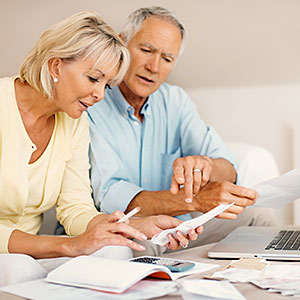 Your retirement is the important period of your life when you will not be holding your job anymore. However, the necessary expenses will not go away even during that time. So, how can you have a good retirement life?
If you want to secure your retirement days and don't want to borrow even a single penny from your loved ones, then make sure you plan for your retirement in advance. Your retirement planning should be such that you have sufficient money in your bank account to lead a proper life even after you get retired.
Check out the 4 points you should keep in mind for retirement planning.
1 – Start your savings at a young age
Did you get your first job when you were just in your 20s? Well, you hardly knew the importance of saving money at that point of time. You may seek help from your elders and listen to what they've to tell you about savings. It is advised that you start your retirement savings from a very young age so that you don't have to face any difficulty by the time you enter your retirement age.
2 – Spend your dollars by following a suitable budget
Do you spend bucks within your means? You probably don't do so and this is the reason why you fall short of money almost every month. Since you are having your job now, so getting money when you don't have enough is not that difficult for you. But what will happen when you'll get retired? It is suggested that you learn to spend your dollars only within your capacity. Draft a good budget and spend money accordingly. In this way, your retirement life will be secured.
3 – Discuss with your spouse about retirement
Are you married? If yes, then sit down with your spouse and discuss about retirement planning. Listen to what your partner has to suggest you and see if it is beneficial for both of you. See if your partner has some savings and also if he is making certain expenses that can be eliminated. If both of you are working, then both should save some money to have a better future.
4 – Talk to your financial planner
Do you know how important it is to have a financially secured future? If you don't know how to save properly, why don't you talk to your financial planner? He will be able to suggest you as to which expenses are necessary for you and which ones you can cut off to increase your savings. Your financial planner will help you enjoy a much better retirement life.
Thus, you will have to keep in mind the above-discussed points when you make your retirement planning.